Our Services
Sea Freight ( Import/Export )
Products covering different equipment types and consolidation services, we ensure your cargo reaches the right place, at the right time in a cost-efficient way. We work with a spread of ocean carriers covering major carrier alliances with planned space protection from every major container port in the world to deliver reliability
We are a highly qualified team of professionals in which international transport covers from port to port, full container, less than container, to door loading. Trust in our services to get the most economical way to import and export as we are an expert for shipping goods around the world.
With our wide network of ocean carriers, which covers the major alliance of carriers with planned space protection from all the major container ports in the world, to deliver you lightning fast reliability. Find Sea Freight's range of products, including various types of equipment and consolidation requirements that ensure that the right cargo will deliver at the right place at the right time in the most economical way.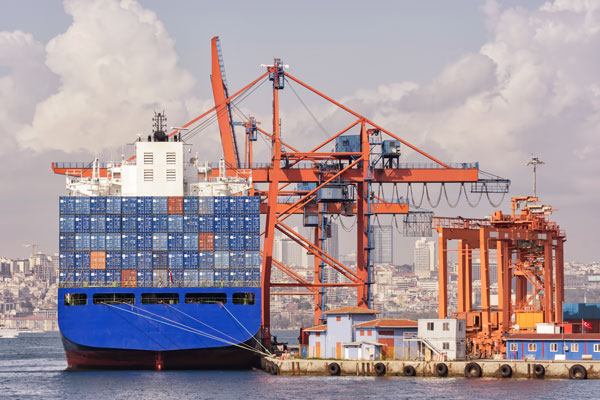 Key Features
Full container loading for valuable cargo and for your individual needs.
Less than loading a container, where you can share container space with others, making it more cost-effective.
Refrigerated containers. We can ship goods pharma, perishable goods or cargo needing temperature, temperature-controlled container or in refrigerated containers to dangerous goods.
We are certified for dangerous goods transport as per IMDG rules.
We did in Roll-on and Roll-off cargo, such as cars, trailers, tractors or any type of heavy machinery or equipment on wheels.
Efficient Container loading and unloading, where we safely load and unload from ships and offer you a ground- based delivery network for delivery to the final destination.
Transportation of containers when we get rid of the need for storage, which saves tonnes of storage. Once your container arrives, it can be loaded onto our trucks and delivered directly to your destination.
Warehousing and distribution, where we can help you manage inventory and distribution.
Shipping documentation for import and export has made it as convenient as possible for you.
Need base cargo insurance is provided for various cargo options to protect against loss or damage of your cargo during transit.